3D printing, or additive manufacturing, is the construction of a three-dimensional object from a CAD model or a digital 3D model. In UP Rapid, we have four different 3D printing technologies, which can print more than 30 kinds of materials such as metals and plastics with various characteristics, of which resin, nylon, wax, aluminum alloy, and stainless steel are the common applied materials.
Stereolithography(SLA)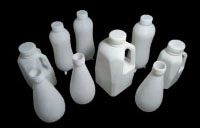 SLA is a more common technology in 3D printing technology, and its application material is photosensitive resin. Photosensitive resin is a material with smooth surface, high precision, surface can be painted, and moderate hardness.
Selective Laser Sintering (SLS)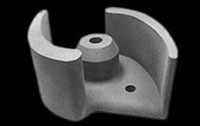 The materials that can be successfully processed by SLS are paraffin, polymer, metal, ceramic powder and their composite powder materials. Due to the variety of SLS molding materials, the saving of materials, the wide distribution of molding properties, suitable for multiple purposes, and SLS does not need to design and manufacture complex support systems.
Selective Laser Melting (SLM)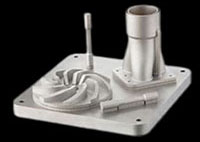 3D metal printing is an increasingly popular production of steel parts. The most widespread and most accurate method is SLM (Selective Laser Melting), which uses metallic powder as the input material. In fact, it is a ductile technology on the original basis of SLS, which can be used for 3D printing of metal parts. The materials, it uses include nickel-based super alloys, copper,aluminum, stainless steel, tool steel, cobalt chromium alloys, titanium and tungsten
What is 3D printing?
3D printing is an emerging manufacturing process. Unlike traditional cutting, drilling and other subtractive manufacturing technologies, 3D printing belongs to additive manufacturing. Its principle is to continuously accumulate plastic powder or liquid, metal or other thin layers of materials. To form a specific shape. This technology avoids the waste of raw materials and achieves time surpassing, quickly completes manufacturing tasks, and greatly improves production efficiency.
Methods option at UP Rapid
In the field of 3D printing, not all objects can be printed. Some details cannot be printed by 3D printing, so please check the following table carefully. The table will list the materials that can be printed by the corresponding 3D printing technology, the print size, the smallest object feature, and the surface treatment that can be done. If you have any questions, please feel free to contact our customer service staff.
Involved Industries
In the early days, 3D printing was used to make molds for making jewelry and even the jewelry itself. 3D printing is becoming more and more popular in the custom gift industry. Products such as personalized art models and dolls come in many shapes: Metal or plastic, or as consumables, such as 3D printed chocolate. With the development of applied materials, 3D printing has more directions. The following are the areas covered by UP Rapid's 3D printing technologies.
Industrial Application

Art&Gift

Architecture

Consumer

Advantages of 3D printing
The times are advancing, and the manufacturing industry is gradually moving towards automation and intelligence. Does the rise of 3D printing technology mean that the role played by traditional manufacturing processes in mass production will disappear? The answer is negative. At present, 3D printing is still insufficient compared with mold/tool technologies. This is not only because the print size of 3D printing is limited, and too precise objects cannot be printed, but also for the material properties and surface roughness cannot be balanced, some products cannot be mass-produced through 3D printing. But it is used to reduce the delivery time of parts and equipment prototype development and tools making. This is very beneficial for low-volume production, because it reduces the cost and time to market of the product, that is, the process from product concept to sale.