SLA is a more common technology in 3D printing technology, and its application material is photosensitive resin. Photosensitive resin is a material with smooth surface, high precision, surface can be painted, and moderate hardness. It can be divided into ABS-like, PP-like, PC-like and other types with different characteristics, and can even be used as fillers such as ceramic filling to enhance its hardness.
In Up Rapid, you can get cheap and high-quality photosensitive resin 3D printed parts. Production can be completed within 24 hours at the fastest.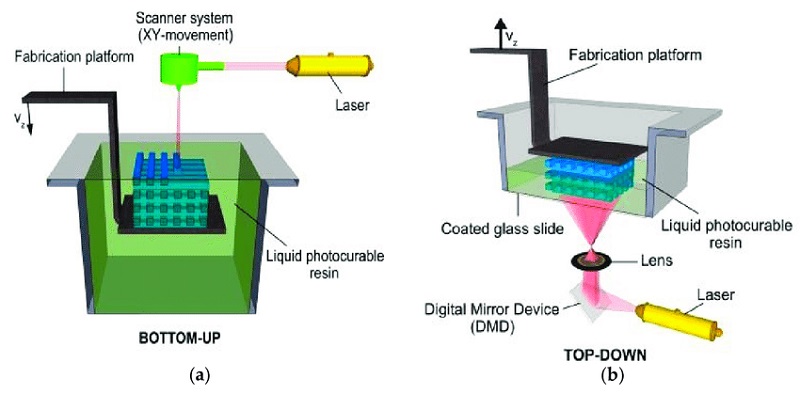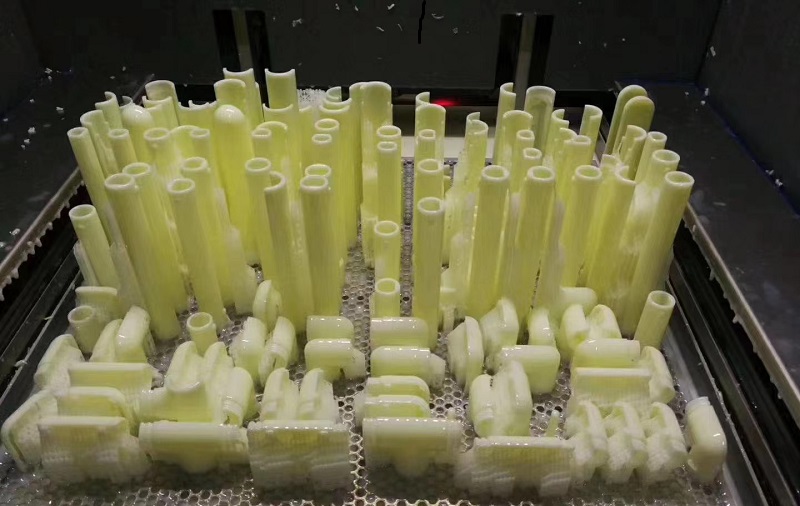 How SLA works?
The SLA process principle is shown in the figure above. The liquid tank is filled with liquid photosensitive resin, and the laser beam of ultraviolet wavelength is on the liquid surface under the action of the deflecting mirror, and scans according to the cross-sectional profile information. In this way, a plane scan will process a layer corresponding to the layered plane pattern, and firmly bond with the cured part of the previous layer, and so on until the whole work piece is completed. Work pieces using the SLA process generally require subsequent processing, including cleaning, de-supporting, grinding, and re-curing, etc., to obtain products that meet the requirements.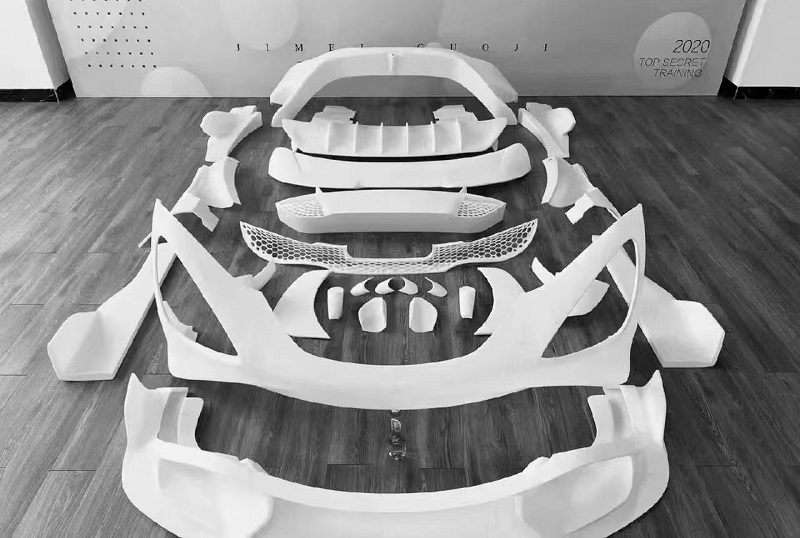 SLA Capabilities
Our Essential Guide to SLA includes important design considerations to help improve part manufacturability, enhance appearance, and reduce overall production time.
Compare Material Properties.
Obtain a material properties comparison file here for a better understanding of SLA part material selection.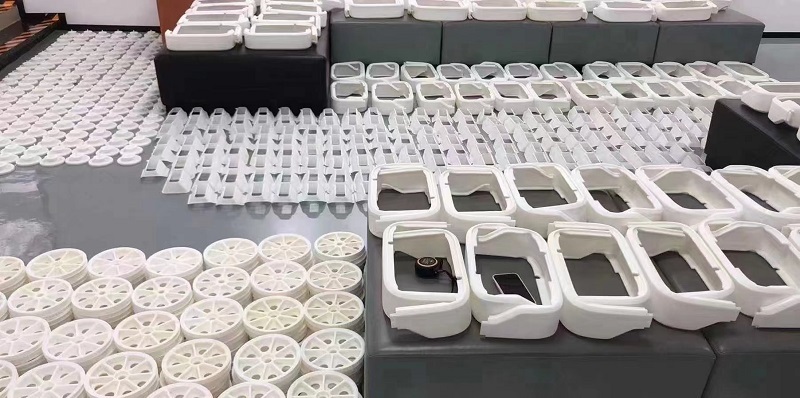 Post-Processing for SLA
SLA printed parts have good surface roughness and can be painted and plated.
Painting




Plating



SLA Video