SLS technology uses carbon dioxide lasers to selectively sinter powder materials (plastic powder, mixed powder of ceramic and binder, mixed powder of metal and binder, etc.). It is a kind of integrated three-dimensional entity layer by layer. Process method. At UP Rapid, we use SLS to produce high performance, accurate functional prototypes and batch parts, and it only takes 3 days at the fastest.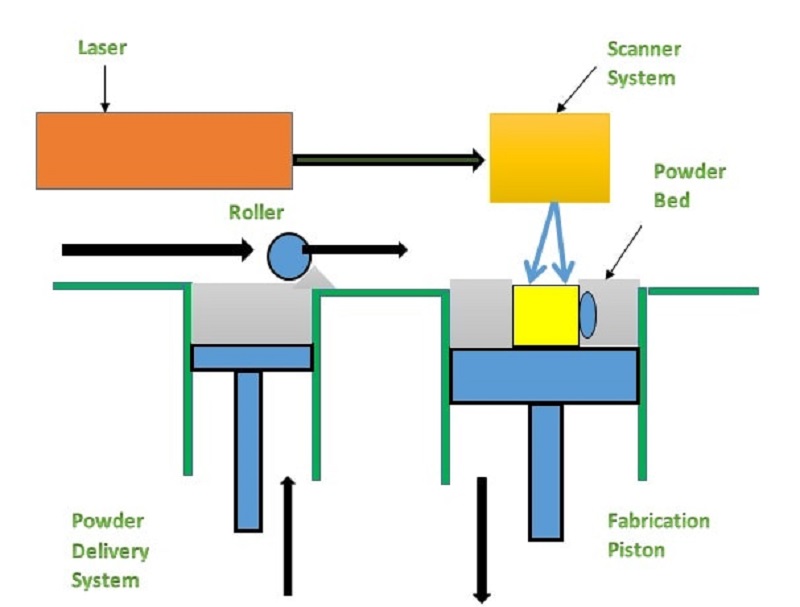 How SLS works?
Selective Laser Sintering is the use of laser to selectively sinter solid powder in layers, and superimpose the sintered solidified layers to form parts with the required shape. The whole process includes the establishment of CAD model and data processing, powder spreading, sintering and post-processing.
The entire process device is composed of a powder cylinder and a forming cylinder. The powder cylinder piston (powder feeding piston) rises during operation, and the powder spreading roller spreads the powder evenly on the forming cylinder piston (working piston). The computer slices the model according to the prototype. Control the two-dimensional scanning trajectory of the laser beam to selectively sinter the solid powder material to form a layer of the part.
After a layer of powder is completed, the working piston is lowered by one layer thickness, and the powder spreading system is spread with new powder. Control the laser beam to scan the sintered new layer. This cycle repeats, layer by layer, until the three-dimensional part is formed. Finally, the unsintered powder is recycled into the powder tank, and the molded part is taken out.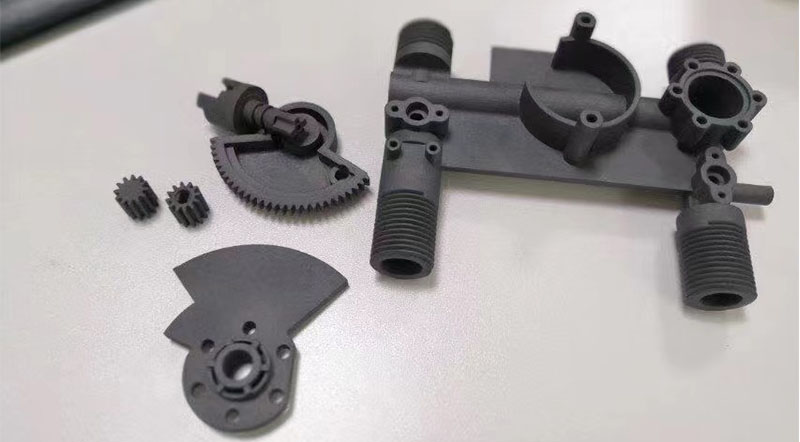 SLS Capabilities
Our Essential Guide to SLS includes important design considerations to help improve part manufacturability, enhance appearance, and reduce overall production time.
Compare Material Properties
Obtain a material properties comparison file here for a better understanding of SLS part material selection.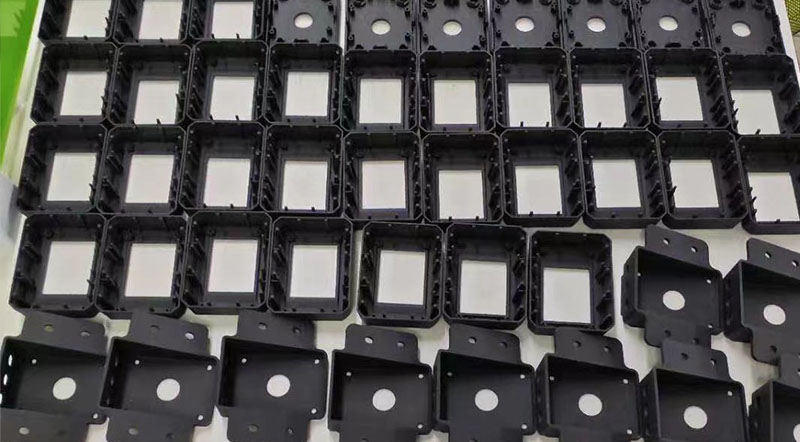 SLA Video