CNC milling is a machining method that uses tools to form workpieces on a generally movable desktop, although some milling machines also have movable tools. Milling was originally a manual operation performed by workers, but today, most milling is done by CNC Milling machines that use computers to supervise the milling process. CNC Milling can provide higher precision, accuracy and productivity, but in some cases, manual milling is still very useful. Manual milling requires a lot of technical skills and experience, thus shortening the turnaround time.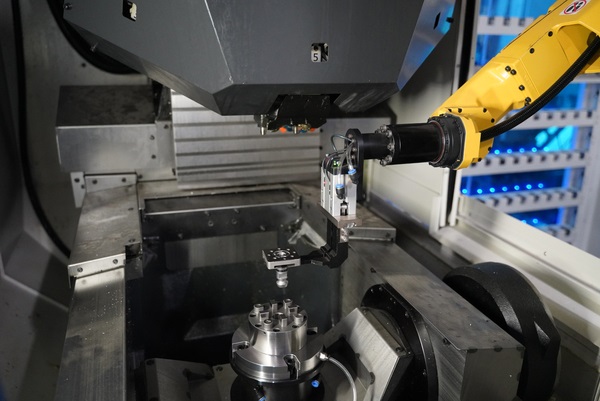 How CNC Milling Works?
Like most traditional mechanical CNC machining processes, the CNC Milling process uses computer control to operate and manipulate the machine tool that cuts and shapes the blank. In addition, the process follows the same basic production stages as all CNC machining processes, including:
Design CAD model
Convert CAD model to CNC program
Setting up a CNC Milling machine
Perform milling operations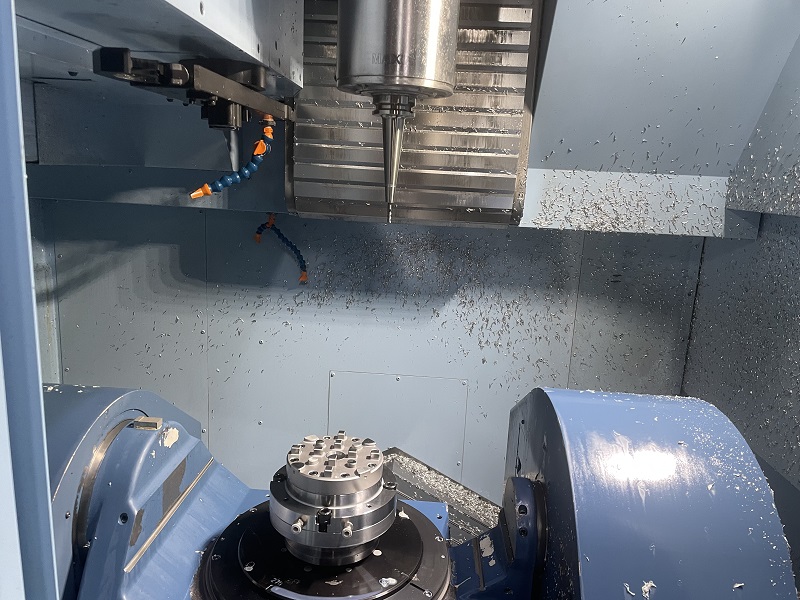 UP Rapid's 5axis, 4axis and 3axis
Most CNC Milling machines can use 3 to 5 axes-usually along the XYZ axis and (if applicable) around the axis of rotation to provide performance. X axis and Y axis represent horizontal movement (movement left and right and back and forth on the plane, respectively), while Z axis represents vertical movement (up and down movement), and W represents horizontal movement. The axis represents the diagonal movement on the vertical plane. In a basic CNC Milling machine, you can move horizontally on two axes (XY), while newer models allow additional motion axes, such as 3-axis, 4-axis and 5-axis CNC machine tools. Some characteristics of milling machines classified by the number of motion axes are summarized below.
3-axis
• Can meet most processing needs.
• The machine is simple to set up.
• Only need a workstation.
• Higher requirements for operator knowledge.
• Low efficiency and quality.
4 axis
• Better functions than 3-axis machine tools.
• Higher precision and accuracy than three-axis machine tools.
• Machine settings are more complicated than 3-axis machine tools.
• More expensive than three-axis machine tools.
5-axis
• Multiple axis configurations can be used (eg 4 + 1, 3 + 2 or 5)
• More powerful.
• According to the configuration, it is more convenient to operate than three-axis and four-axis machine tools.
• Higher level of quality and precision.
• Depending on the configuration, its running speed is slower than 3-axis and 4-axis machining.
• More expensive than 3-axis and 4-axis machine tools.
CNC Milling Capabilities
Our basic guidelines for CNC milling include important design considerations to help improve part manufacturability, enhance cosmetic appearance, and reduce overall production time.
CNC Milling Material Options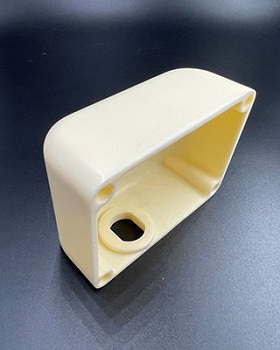 Plastics

ABS

Acetal

CPVC

HDPE

LDPE

Nylon

PEEK

PEI

PET

PMMA

PC

PP

POM

PPSU

PS

PSU

PTFE

PVC

Metals

Aluminum

Brass

Copper

Stainless Steel

Steel Alloy

Mild Steel

Titanium

Magnesium
Obtain a material properties comparison file here for a better understanding of CNC plastic part material selection.
Post-Processing for CNC Milling Parts
Typically, we break (debur) the edges on all machined parts. All machined plastic parts are left as-machined, which may leave visible tool marks. Some metal parts, on the other hand, allow more choice. Parts left with sharp edges should be handled with care.
Plastics

Polishing, Grinding, Painting, UV coating, Plating, Silk screening

Metals

Polishing, Grinding, Baking Painting, Anodizing, Plating, Laser Engraving, Electrophoresis, Passivation
CNC Milling Video