China UP Rapid factory is a senior manufacturer specializing in CNC Machining parts and 3D Printing parts Services. It has many years of experience in the machining industry. The company has advanced CNC machining centers, five-axis machining centers, four-axis machining centers, and three-axis machining centers. The machining accuracy can reach ±0.005mm. The company also has more than ten sets of high-precision CNC turning centers and professional testing equipment (five-axis three-coordinates, which can realize the precision turning of shaft and disc parts. Testing is one of the powerful precision processing plants in Baoji. It supports various Titanium, titanium alloy, aluminum, stainless steel and copper and other materials processing, the company has a complete pre-sales and after-sales service system, providing customers with one-stop processing services, to ensure the quality and quantity of products that customers pursue! Welcome customers to map Sample customization!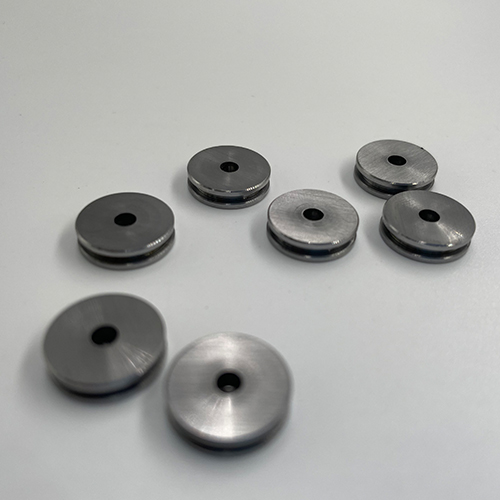 Factors Affecting CNC Machining Costs
The most important factors affecting the cost of CNC machined parts can be classified by equipment, materials, design, output and finishing.
Advantages of UP Rapid CNC Precision Machining
1). The number of tooling is greatly reduced, and complex tooling is not required to process parts with complex shapes. If you want to change the shape and size of the part, you only need to modify the part processing program, which is suitable for new product development and modification.
2). The product has stable processing quality, high processing precision and high repeatability, which can meet the processing requirements of aircraft.
3). The production efficiency is high in the case of multi-variety and small batch production, which can reduce the time for production preparation, machine tool adjustment and process inspection, and reduces the cutting time due to the use of the optimal cutting amount.
UP Rapid's Commitment To Customers:
Fast delivery: UP Rapid uses new CNC machines to quickly produce high-precision parts within 10 days.
Precision: UP Rapid offers a wide range of tolerance options according to ISO 2768 (Standard, Fine) and ISO 286 (Grades 8, 7, 6).
Customized Surface Treatment: Choose from a variety of finishes for solid metal and plastic parts to precisely meet design specifications.
Material Selection: Choose from over 30 metal and plastic materials. CNC machining services offer a wide range of certified materials.
Quality Control: Our Quality Assurance department implements a strict quality assurance process.
Fast Shipping: UP Rapid ships parts to all countries. Simply place a request for a quote to view a CNC machining service quote and shipping options.